Why Host Your Event at Game On?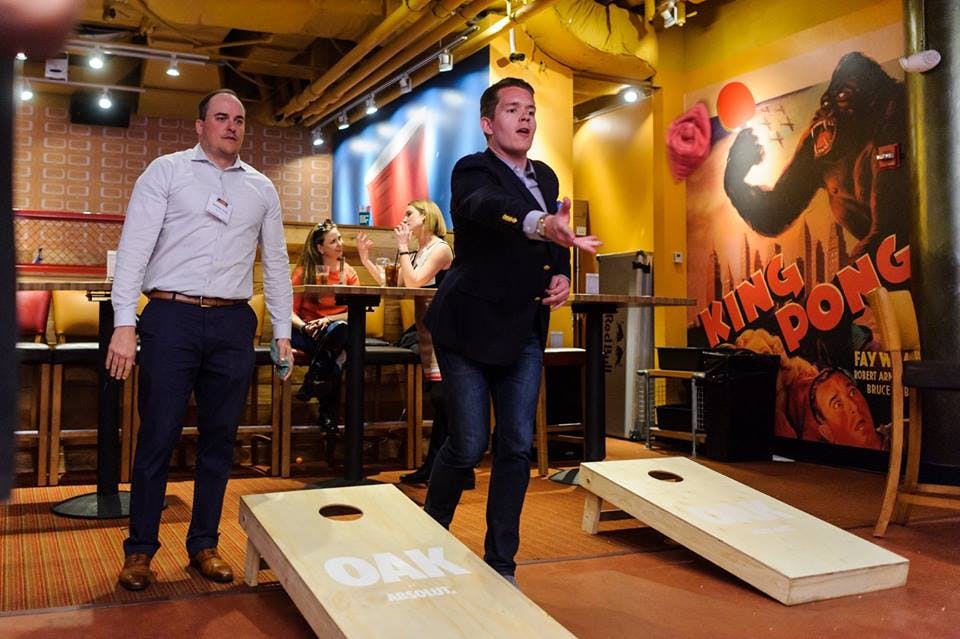 For sports fans, there is no better place to consider hosting a private event than at Game On! There is no other place in Boston that hosts events quite as we do here at Game on. We have an awesome menu, interactive games, access to the Fenway park batting cages, and more! We are the ideal location to host all sorts of events ranging from corporate events, birthday celebrations, bachelor parties, and more! Keep reading to get more information about hosting an event at Game On.
Inquiry Form
First things first if you are interested in hosting an event with us you must first fill out our inquiry form. The first thing asked on the form is your name, phone number, and email address. Please provide us with the best form of contact. We would hate to reach out to you about moving forward with your event and us being unable to reach you due to inadequate methods of contact. Next, the form goes on to ask for basic information about the event like what the occasion is, how many people will be attending and desired date and time. The earlier you submit this the more likely we will be able to accommodate your desired date so keep that in mind when considering hosting an event with us. Lastly, we ask you to provide us with any and all details such as budget or special requests. The more detailed you are in this section the better as it will allow us to helo execute your event to the best of our abilities.
If you have any specific questions or concerns feel free to reach out to our event manager, Katie Briskie. Her email address is kbriskie@gameonboston.com. She will be more than happy to answer any questions or concerns that you may have about hosting an event with us.
Games at Game On
As our name suggests we take games seriously here at Game On! Sports bar! We have a variety of games for our guests to pick from that will get the competitive energy sparking through the roof! Some of our interactive games include ping pong, giant Jenga, buck hunter, and pop a shot, these games will help get the party started at your next event and will leave your guests talking about your event for years to come!
Hosting your event at Game On
What are you waiting for?! Enquire today about hosting your next event at Game On. This is the season of celebration, so let the good times roll at Game On. We are excited to help turn the event of your dreams into a reality!