$4 Pizza Night Every Monday at Game On!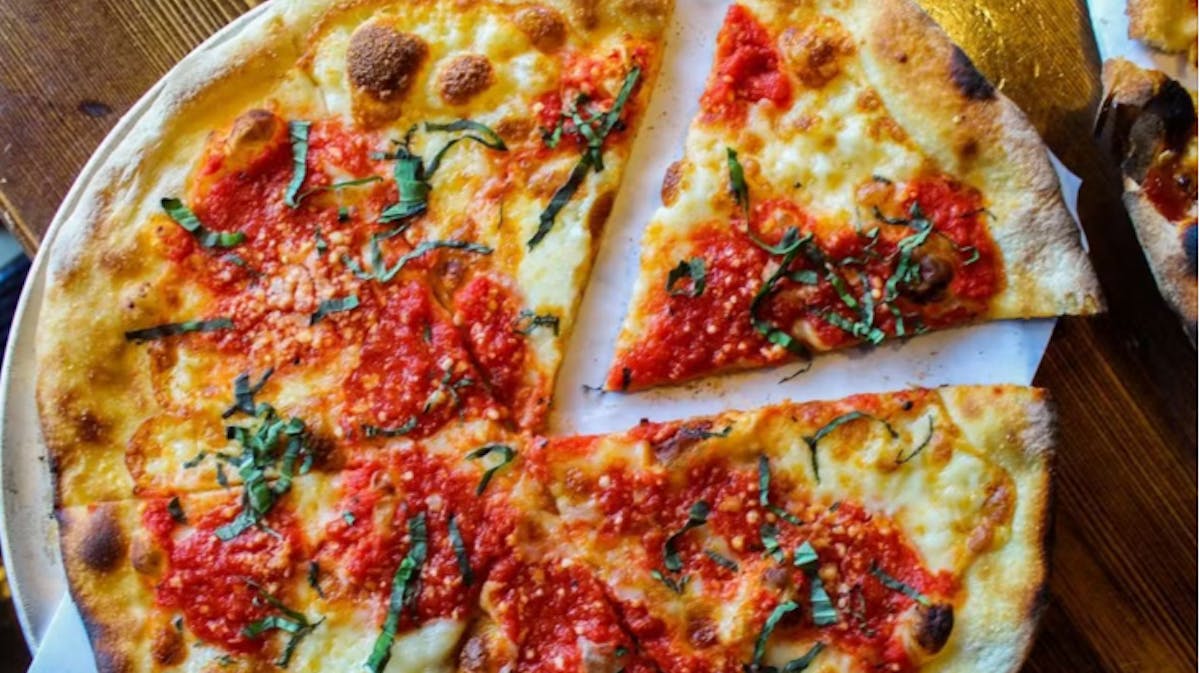 Mondays get a whole lot better with Game On's irresistible $4 Pizza Night! Gather your friends and family, or fly solo to indulge in the ultimate pizza experience without breaking the bank. Every Monday, Game On offers our mouthwatering cheese pizzas for just $4 each, turning the start of your week into a celebration of flavors.
A Slice of Paradise: $4 Cheese Pizzas Every Monday
The deal is simple – come to Game On on a Monday and savor the cheesy goodness of our classic cheese pizzas at an unbeatable price. Whether you're a dedicated pizza enthusiast or just looking for an affordable and delicious meal to kick off the week, Game On has you covered.
Beyond Mondays: Explore the Pizza Paradise
If Monday doesn't work for you, fear not! Game On offers a delectable range of pizzas beyond the $4 Monday special. Each pizza is a masterpiece, carefully crafted to satisfy every pizza lover's cravings. Here's a glimpse of the tantalizing options awaiting you:
Margherita: A tomato sauce pizza with mozzarella & basil - a classic combination that never disappoints.
The Mikey: A tomato sauce pizza with mozzarella and all-beef pepperoni - a meat lover's dream.
BBQ Pulled Pork: This is a BBQ glazed pulled pork pizza with caramelized onions, Monterrey Jack, and smoked gouda.
Paradigm: A tomato sauce pizza with pepperoni, bacon, sausage, and mozzarella.
Pesto Chicken: A grilled chicken pizza with pesto sauce, diced tomatoes, & mozzarella cheese.
Buffalo Chicken: A grilled chicken pizza with buffalo sauce, roasted red peppers, scallions, bleu cheese crumbles & mozzarella chees.
Sartorelli: A grilled chicken pizza with bacon, mozzarella, caramelized onion, garlic oil, and ranch dressing.
The Marley: A tomato sauce pizza with mozzarella cheese pizza, finished with arugula, shaved parmesan, & a balsamic drizzle.
Dante: A tomato sauce pizza with beef meatballs, mozzarella, roasted red peppers, and basil.
Hawaiian: A Smoked ham, pineapple, mozzarella & marinara sauce pizza.
L'Oscar: A white pizza with olive oil, sausage, caramelized onion, wild mushroom, mascarpone, & mozzarella cheese.
With such a diverse range of pizzas, you can explore new flavors and find your perfect slice any day of the week.
Join Us for Pizza Perfection!
Whether you're craving the unbeatable $4 cheese pizzas on Mondays or exploring the diverse menu throughout the week, Game On is your go-to destination for pizza perfection in Boston. Gather your crew, head to Game On, and embark on a culinary journey that will satisfy your pizza cravings and leave you returning for more. Don't miss the chance to turn Mondays into a cheesy delight!