Why Beer Buckets Are Perfect For Game Day!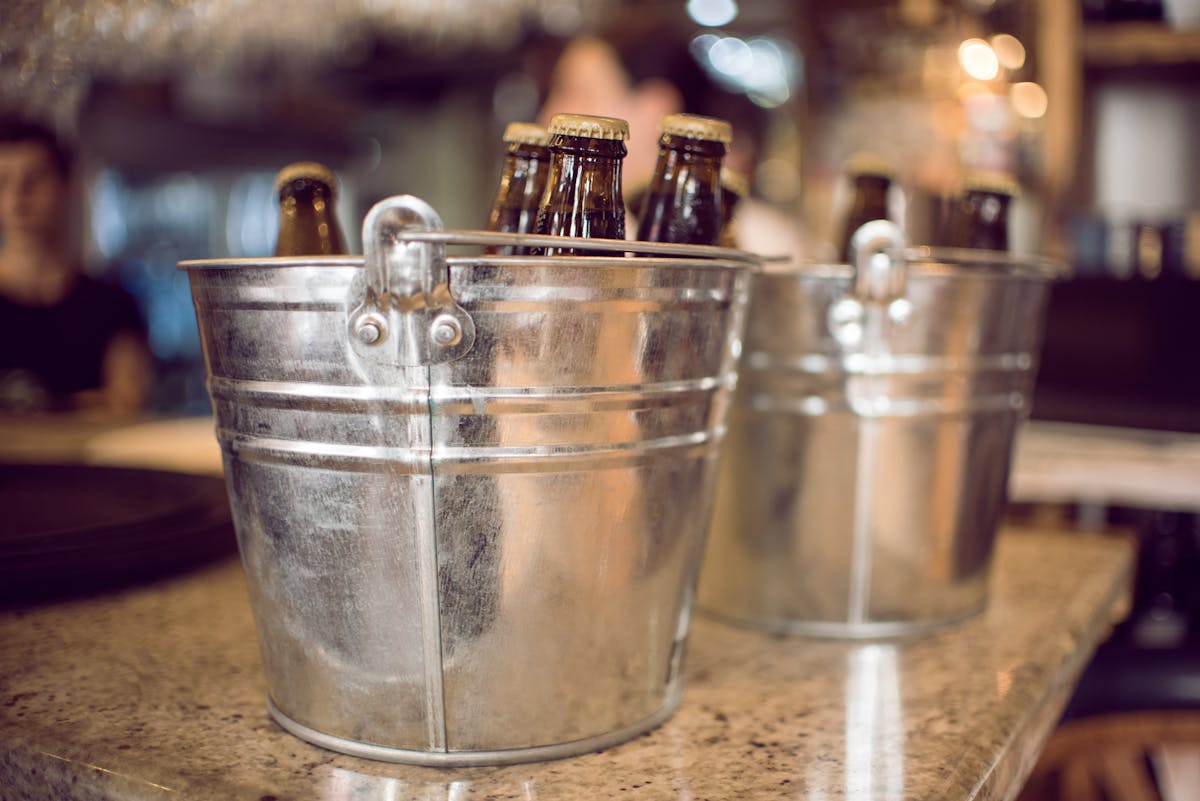 During your favorite sports game, it only seems right to rally up your closest friends and enjoy it over a few beers. Well, Game On can supply all your game-day beers and more! We are open for all sports seasons, even more than just the Red Sox, so come on in, and we will satisfy your beer cravings with our beer buckets!!
Game Day Essentials
It's no secret that sporting events are usually intertwined with good appetizers and even better drinks. Along with cheering on your fantasy sports team roster, you're looking for the best spot in town to grab a few drinks with friends. Game On has some of the best appetizers in the city! We've got Nachos layered with Monterey jack and cheddar and jalapeño peppers. Pico de gallo & sour cream are served on top. A delicious Baked Salted Pretzel served with honey mustard and cheese sauce. Our House-Made Onion Dip is served with House-Made potato chips. The Meatball Trio consists of meatballs, marinara topped with pecorino romano, basil, and melted mozzarella. Buffalo Chicken Cheese Fries are a fan favorite. Then your classic trilogy of apps: Chips and Salsa, Fries, and Chicken Tenders. In addition to these fantastic appetizers, continue reading to discover our beer buckets!
Upstairs Beer Bucket List
Our upstairs beer bucket list consists of different types of beers, and hard seltzers served in a bucket for you and your crew to enjoy. We offer the Bud Light Bucket, Coors Bucket, Michelob Ultra Bucket, Corona Bucket, Truly Pineapple Bucket, & High Noon Bucket.
Downstairs Beer Bucket List
Our downstairs beer bucket list doesn't change much from the upstairs list. We still supply the same beer buckets, but we suggest that you add a round of Fireball or Dr. McGillicuddys for $8 each! Our downstairs atmosphere tends to get rowdier than upstairs, so if you're feeling like a shot to calm the nerves or to celebrate a goal, touchdown, basket, or run, this is the place for you!
Contact Game On For More Game Day Essentials!
If you have questions about our beer lists, cocktails, shots, or food items, our team of experts at Game On is more than happy to accommodate! As one of the best bars in the Fenway area, we are delighted to be your favorite game-day spot. To get started, call us at (617) 351-7001. We look forward to hearing from you soon!