The Ultimate Hangout: Why Game On is More Than Just a Bar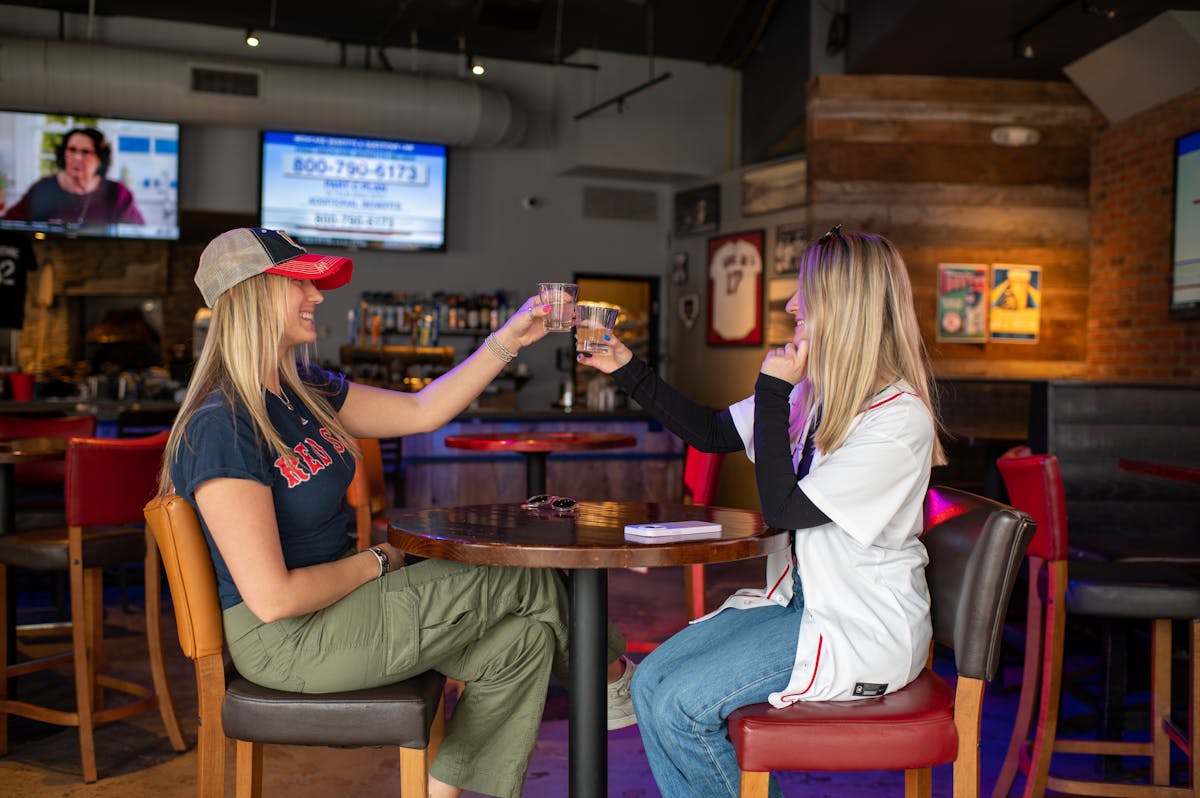 When finding the perfect hangout spot, Game On redefines the game. Tucked in the vibrant heart of Boston, Game On isn't just a bar; it's an immersive experience that promises much more than your typical watering hole. From private events that leave a lasting impression to electrifying live music and DJs on weekends, along with an array of sports arcade games, Game On is the ultimate destination for those seeking an unforgettable and multifaceted outing.
Private Events: Elevate Your Celebrations
At Game On, the possibilities extend far beyond a casual night out. The venue's flexibility makes it ideal for hosting private events that reflect your unique style. Whether celebrating a birthday, planning a corporate gathering, or commemorating a milestone, Game On's versatile space can be tailored to your vision. With dedicated event coordinators, customizable menus, and state-of-the-art AV capabilities, your private event at Game On will be a seamless blend of sophistication and fun.
Weekends Ignite: Live Music and DJ Vibes
Weekends at Game On are a testament to its dynamic energy. The atmosphere transforms into an electric dance floor where live music and DJs take center stage. The beats are infectious, the crowd is alive, and the dance floor beckons you to let loose and revel in the moment. Whether with friends or meeting new ones, Game On's weekend entertainment is the perfect recipe for an unforgettable night out.
Gaming Bliss: Sports Arcade Adventures
For those who seek an interactive experience, Game On's sports arcade games offer the ideal outlet. Immerse yourself in a world of competition and camaraderie as you engage in classic arcade games, air hockey, foosball, and more. Whether you're honing your skills, challenging friends, or simply reliving the nostalgia of arcade gaming, these games provide an extra layer of entertainment that sets Game On apart.
Your Ultimate Destination: Game On
Game On's allure extends beyond being a traditional bar; it's an escape that caters to every aspect of a memorable outing. Whether hosting an unforgettable private event, dancing to live music, engaging in arcade games, or savoring delectable food and drinks, Game On offers an unmatched experience that appeals to diverse tastes.
Discover the Game On Magic
Ready to experience more than just a bar? Look no further than Game On. With its unparalleled blend of private event excellence, dynamic weekend entertainment, and interactive sports arcade games, Game On is a haven of possibilities that elevate your hangout experience to new heights. The vibrant atmosphere, friendly staff, and diverse offerings make Game On the ultimate destination for those seeking more than just a typical night out. Join us and discover the magic of Game On firsthand. Call us at (617) 351-7001 or fill out a contact form online; your ultimate hangout experience awaits!