The Heart of Fenway's Nightlife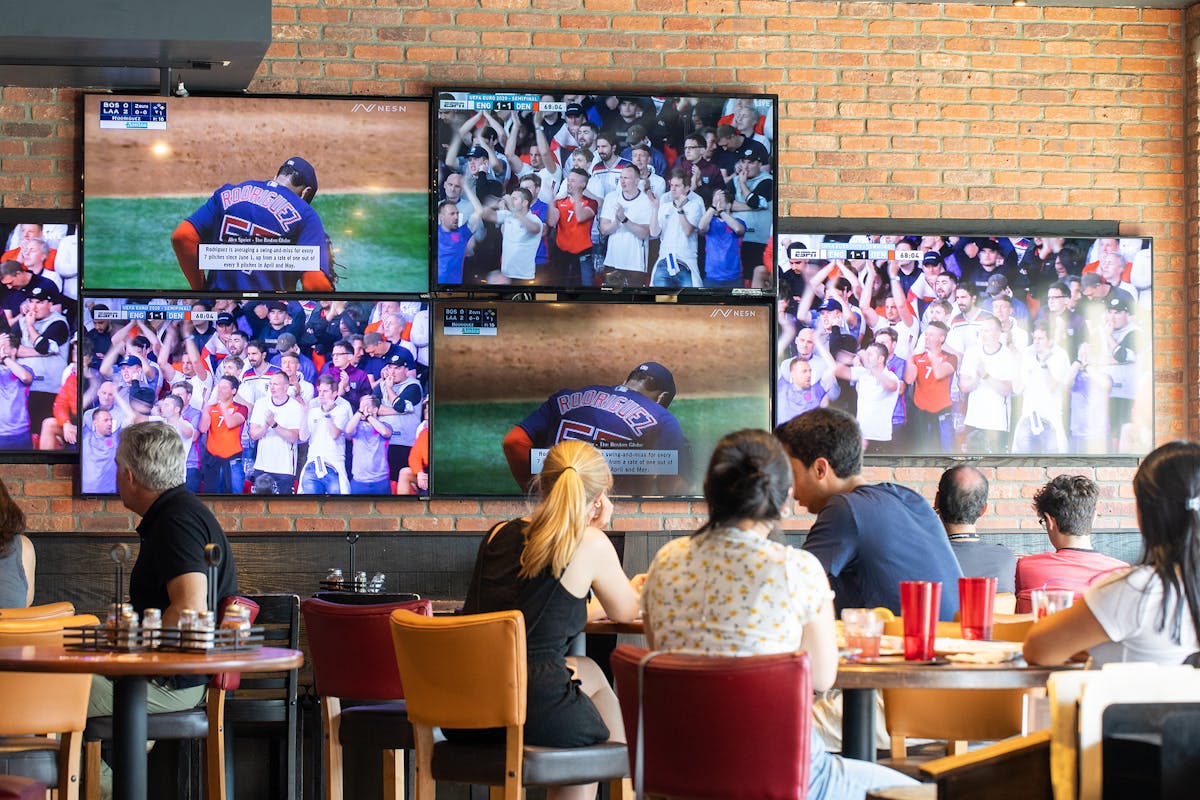 Finding your favorite bar in Boston doesn't have to be the most challenging part of your visit. On Lansdowne Street in Fenway, there are so many options to choose from. With live music, sports bars, and open-mike nights you'll be able to find exactly what's right for you. At Game On, we are at the heart of Fenway and provide the perfect opportunity for you to get social while enjoying our sports-themed atmosphere!
The Famous Lansdowne Street
As a notorious street in Fenway, Lansdowne Street provides fun for all ages during the day and an exhilarating experience for those interested in nightlife. It is undoubtedly one of the best places to visit and try out a true Boston night. Apart from being lined with various bars and restaurants, Lansdowne St is a perfect place to visit before a Fenway game. With various options to choose from, Game On is by far a standout. Game On of Fenway offers a sports-themed bar and restaurant, so you never miss a beat of your favorite game!
Must See Live Events
At Game On, you can always count on fun events and live music. Additionally, Game On offers two floors of fun; chill out upstairs, then dive into Boston's best underground experience. With walls lined with TVs, ample space to enjoy music, dancing, and drinks. Check out our happenings to see what's up next!
Premier Dining in Fenway
If the highlight of your night is grabbing great grub and alcoholic beverages, Game On will also be the right place for you! With an extensive menu selection, you can split classic appetizers like calamari and nachos or sample our delicious coal-fired pizzas. Either way, make sure you leave room to wash your meal down with holiday-inspired craft cocktails, draft beers, or your favorite IPA.
Visit Game on in Fenway for Endless Entertainment
Join us at Game On throughout the week or on the weekend! Sit back, relax, and enjoy delicious food and drinks while watching your favorite sports teams play on the big screens. Head to our lower lever and enjoy live music and an electric atmosphere! If you have any questions, concerns, or want to make a reservation, please call (617) 351-7001 today.