Join Us for the Lansdowne Street 2nd Annual Country Crawl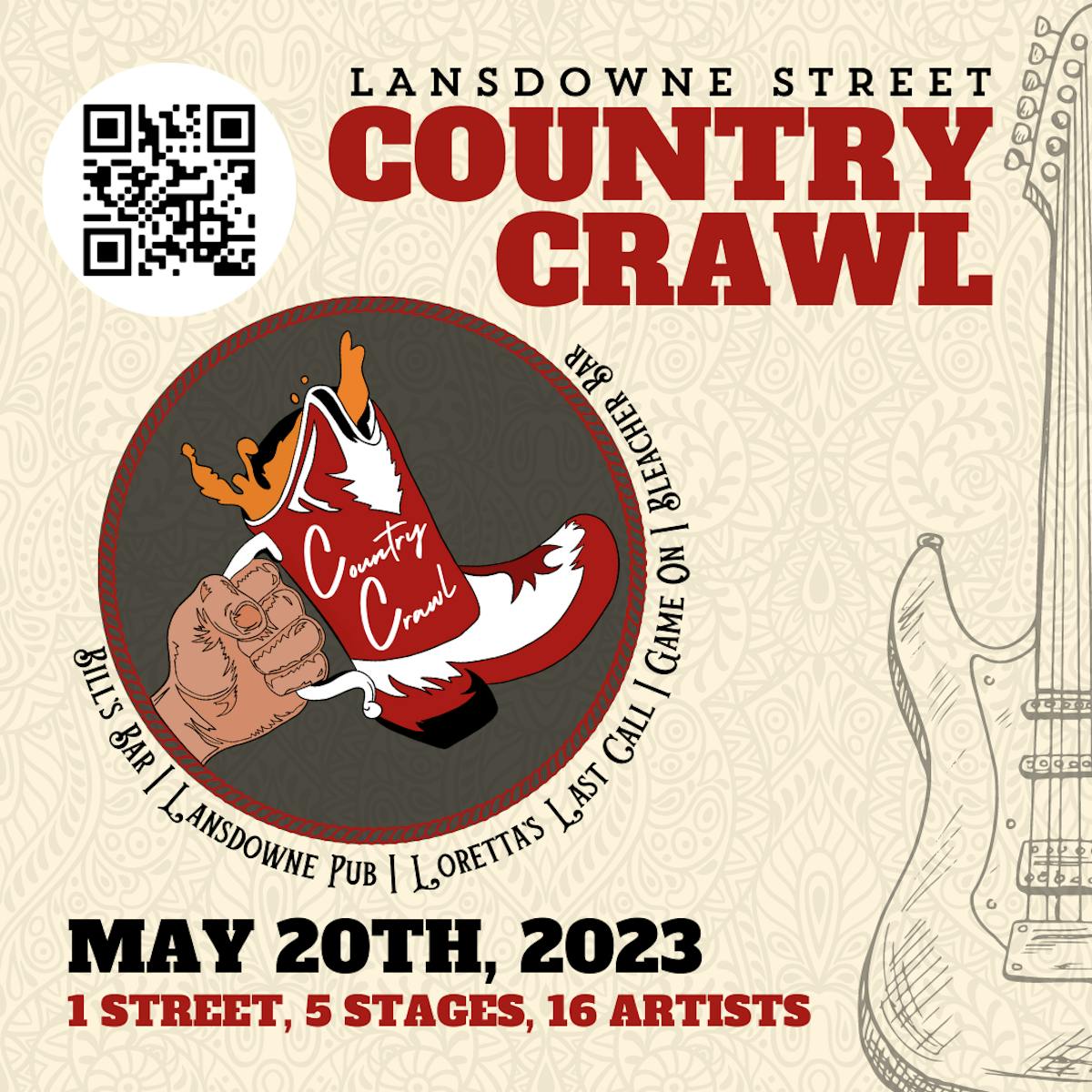 Are you a country music enthusiast or love to attend the various venues on Lansdowne Street? Luckily, Lansdowne Street will host its 2nd Annual Country Crawl on May 20th! You don't want to miss this event, as your favorite Fenway bars will be participating in bringing this event to life! Including Game On, other participating bars include Bill's Bar, Lansdowne Pub, Loretta's Last Call, and Bleacher Bar. Continue reading to see how you can purchase your tickets and learn more about the sixteen country artists joining our lineup!
Two-Step Down Lansdowne Street
At the Lansdowne Street Country Crawl, be prepared to immerse yourself in a fun-filled event featuring five stages and sixteen country artists! These talented country artists include performers such as Cam, Bryan Martin, Annie Brobst, April Cushman, Samantha Rae, and many more. Whether you are a country music fan or just looking for a new experience in Fenway, the Country Crawl is the place for you.
VIP Tickets VS. General Admission
There are two options when purchasing tickets to see your favorite country artists perform on Lansdowne Street. Starting with the general admission tickets for the Country Crawl, you will be given access to all five participating venues, in addition to being a part of the lively atmosphere. If you want an enhanced and personalized experience at the Country Crawl, the VIP tickets have the perks you want. VIP ticket holders will be given line privileges to ensure they make it into the bar where their favorite country artist is performing, access to VIP cocktail lists, and exclusive VIP swag. Purchase your tickets today and get ready to two-step down Lansdowne Street!
Lasso Up Your Crew at Game On!
Clear your calendar for May 20th, and lasso your crew to attend the Lansdowne Street 2nd Annual Country Crawl! In addition to accessing Fenway's most popular venues, available VIP experiences, and talented performers ready to sing your favorite country hits, Lansdowne Street will be a good time for country music lovers and bar crawlers. Don't miss out on this opportunity, and purchase your Country Crawl tickets today!