Discovering the Perfect Post-Red Sox Bar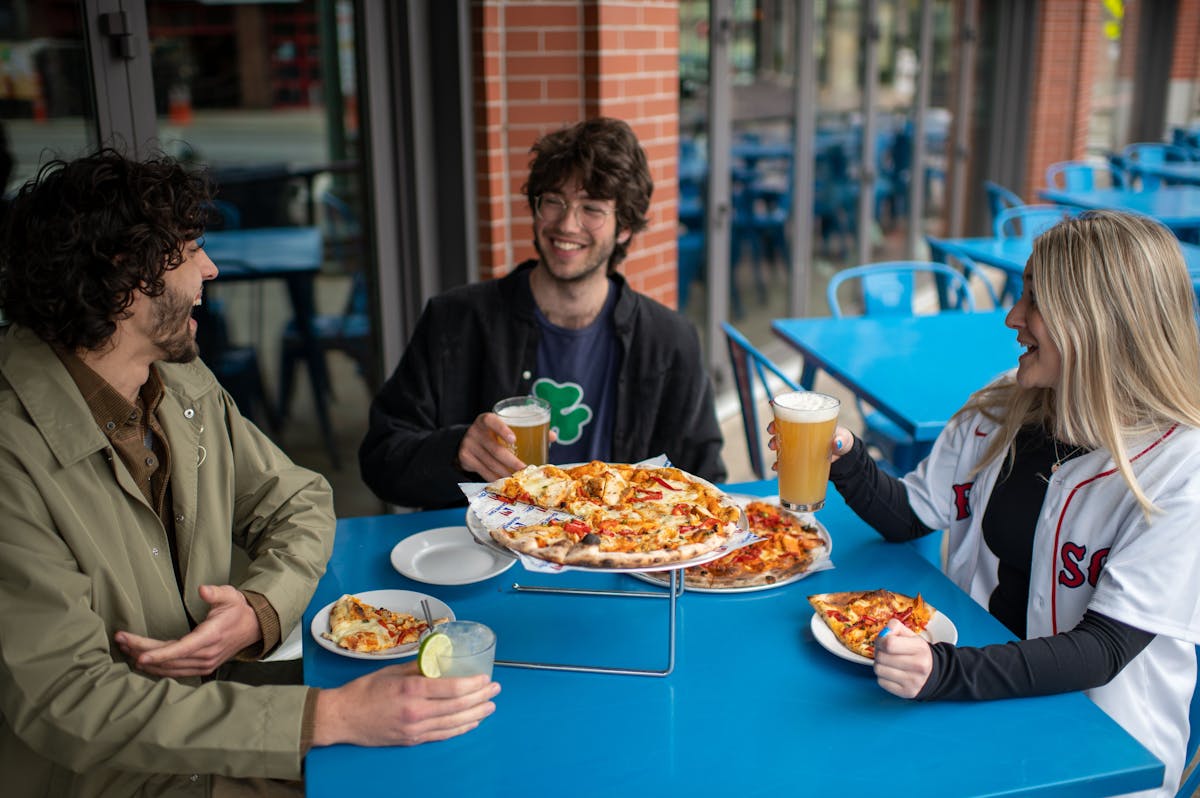 As the excitement builds and the crowd's roar fills the air, there's no denying the magic that happens at Fenway Park during a Red Sox game. But what happens after the final out is made? Look no further than Game On for those seeking the perfect post-Red Sox bar. Located in the heart of Fenway, Game On is the ultimate destination to celebrate a Red Sox win and keep the game day spirit alive.
A Sports Fan's Paradise
Game On is different from your ordinary bar. It is a sports fan's paradise. As you step inside, you'll be greeted by a lively atmosphere and a vibrant energy that radiates throughout the venue. With dozens of high-definition TVs strategically placed around the space, you won't miss a moment of the game, even if you're not at Fenway Park.
An Extensive Beverage Selection
No celebration is complete without a refreshing beverage, and Game On delivers in this department. Their extensive beverage selection caters to all tastes and preferences. From ice-cold beers and handcrafted cocktails to an impressive array of spirits, you'll find the perfect libation to toast the Red Sox's victory. Sit back, relax, and savor your drink as you relish in Game On's exhilarating atmosphere.
Delectable Game Day Grub
What's a post-Red Sox celebration without some delicious grub? At Game On, the menu is crafted to satisfy your cravings. Indulge in mouthwatering dishes, ranging from classic bar favorites like loaded nachos and juicy burgers to elevated culinary creations that will tantalize your taste buds. Game On's food offerings perfectly complements your game day experience, ensuring you're fueled and ready to cheer on the Red Sox.
A Social Haven
Game On is not just a bar; it's a social haven. It's the place where strangers become friends, and camaraderie is celebrated. With ample seating options, including comfortable booths and communal tables, Game On offers a welcoming space where you can gather with fellow fans to discuss the game, share stories, and revel in the collective joy of a Red Sox victory. The spirited atmosphere is infectious, creating an unforgettable experience for all who enter the doors.
Celebrating in the Heart of Fenway
Located in the heart of Fenway, Game On is the perfect post-Red Sox bar to celebrate a victory. It's just steps away from the iconic Fenway Park, allowing you to carry the excitement and energy of the game into the bar. As you raise your glass to toast the Red Sox's success, you'll be surrounded by fellow fans, the echoes of cheers still ringing in your ears. Game On captures the true spirit of Boston and the Red Sox, making it the ultimate destination for a memorable celebration. So, after the final out is made, head to Game On and immerse yourself in the electric atmosphere of a post-Red Sox victory celebration. You can contact us today for any questions by calling us at (617) 351-7001 or filling out an online contact form.