Chill Out with Game On's Featured Summer Frozen Drinks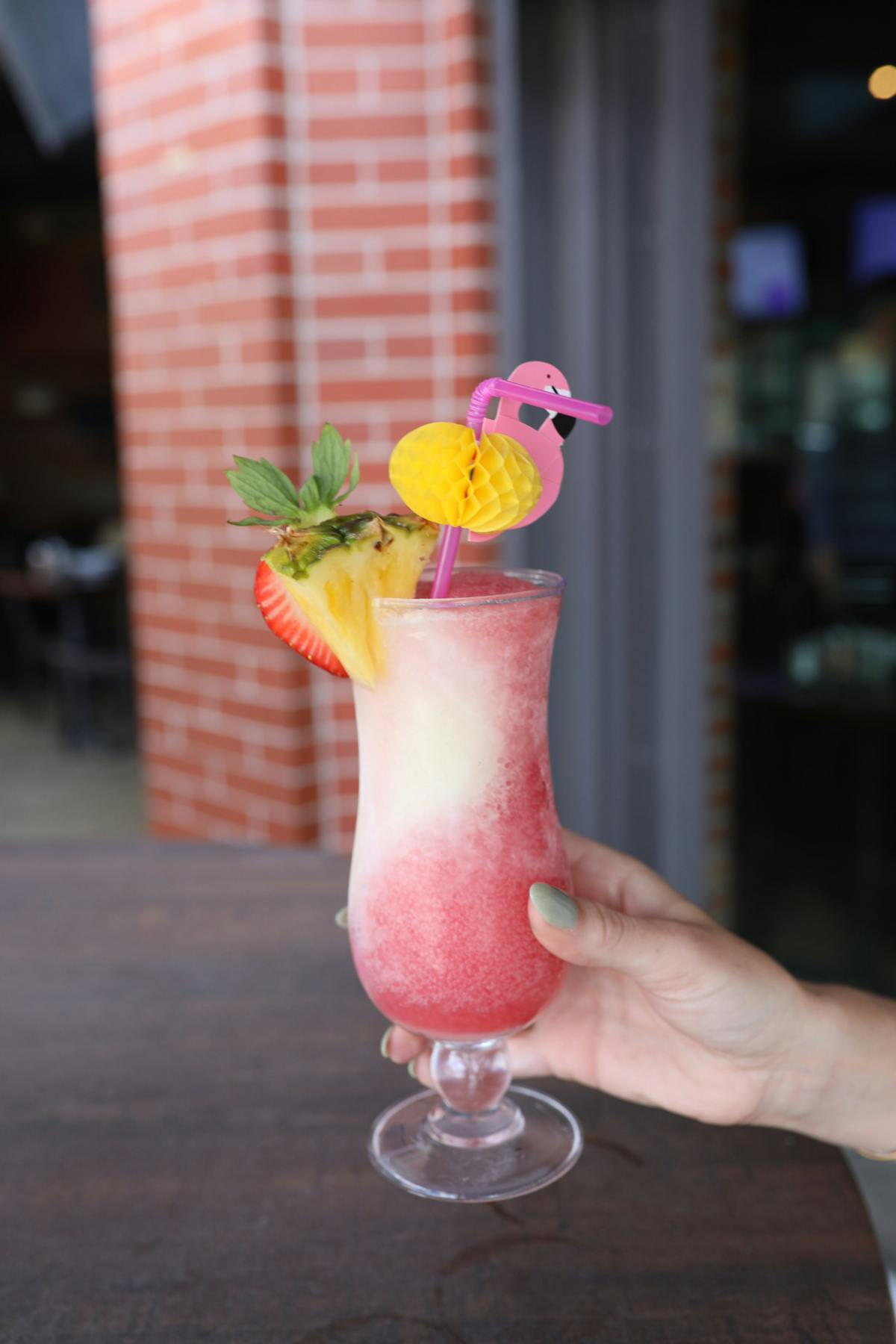 Summer in Boston got cooler with Game On's featured frozen drinks! As the temperatures rise, there's no better way to beat the heat than indulging in refreshing and icy-cold beverages. We're thrilled to introduce our mouthwatering lineup of frozen drinks, including the classic Pina Colada, the Strawberry Daiquiri, and the Miami Vice. Unwind after a long day or celebrate with friends. These frozen treats are the perfect companion to your summer fun.
Sip and Savor: Game On's Frozen Drink Selection
At Game On, we offer diverse drinks to cater to every palate. Looking to cool down this summer? Our frozen drinks lineup is the perfect solution. Each sip will transport you to the tropics. Our classic Pina Colada combines coconut cream, pineapple juice, and rum for a mini-vacation in a glass. The Strawberry Daiquiri is a sweet and tangy option with a juicy strawberry flavor and smooth rum finish. Can't decide? The Miami Vice offers the best of both worlds, combining Pina Colada and Strawberry Daiquiri in one refreshing drink. Don't hesitate; treat yourself to a frozen drink and beat the heat in style!
Unwind in Style: Game On's Vibrant Atmosphere
Game On provides the perfect setting to enjoy your summer frozen drinks. Our lively and vibrant atmosphere is the ideal backdrop for a fun and memorable night out. Whether catching up with friends or meeting new people, our welcoming staff and energetic ambiance will make you feel right at home.
Pair Your Drinks with Delicious Eats
If you're looking to take your frozen drink game to the next level, we've got some seriously tasty menu options to pair with them. From mouth-watering appetizers to filling entrees, we've got you covered for the perfect summer snack. So kick back, relax, and enjoy the amazing combo of delicious food and cool drinks.
Enjoy Beverages This Summer at Game On
Looking for a refreshing way to cool off this summer? Come to Game On and try our frozen drink specials! From the classic Pina Colada to the fruity Strawberry Daiquiri and the unique Miami Vice, we have something for everyone to enjoy. Bring your friends and join us on Lansdowne Street for the ultimate summer sipping experience. Don't miss out on the fun – come to Game On and taste the true essence of summer today! Cheers to a summer filled with laughter, good times, and frozen indulgences!